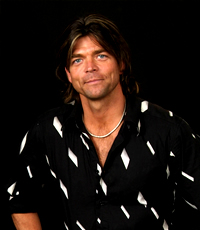 Brad Moore resides in Columbus Ohio. Born & raised in Delaware Ohio, Brad got interested in performing music at an early age which he contributes to his sister Cheryl, as well as him stumbling across an old acoustic guitar his uncle had bought. Brad performed at various talent shows in high school before joining the army in 1983. During his years of service, Brad was sent to various different posts, which included; South Carolina, Georgia, and Texas, before spending his final 18 months in South Korea. Upon exiting the service Brad returned to Ohio & became active in several successful bands before venturing out on his own as a solo performer. Since then Brad has released his own CD "WHAT IF" consisting of songs that he wrote which span from rock to pop to blues & even country.
Over the years Brad has finished 2nd in the state, in the National contest, The Colgate Country Show Down and was also a local finalist for Nashville Star. He also has played all over Ohio & beyond, making several trips to Nashville playing the infamous Blue Bird Cafe as well as playing on music row. Brad's solo act has opened for numerous acts including 38 Special, The Gods, & more recently National recording artist, Eric Church.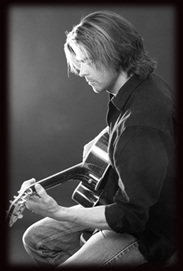 When asked his influences Brad would be the first to admit that he is a sucker for a good song. "I love everything. If it's good, it's good. Growing up I listened to everything from Motown to Kenny Rodgers. AC/DC to Lynyrd Skynyrd. I enjoy stripped down simple melodies with great lyrics, sang with passion. I never was much into progressive stuff. If I had to list my favorites, they would consist of, Bob Seger, Don Henley, Edwin McCain, Patty Griffin etc…Currently I probably listen more to country than anything else."
Brad currently performs solo in various clubs around the Columbus area and beyond as well as with his band THE DIVIDE.
In his spare time, Brad enjoys hitting the clubs to support other local musicians as well as mountain climbing, scuba diving, hunting grizzly with a Martini skewer (martini in hand!) and floating down the Amazon river in an inner-tube (naked)!